Message from the Chamber 1st Vice President Dr. Erick Rutto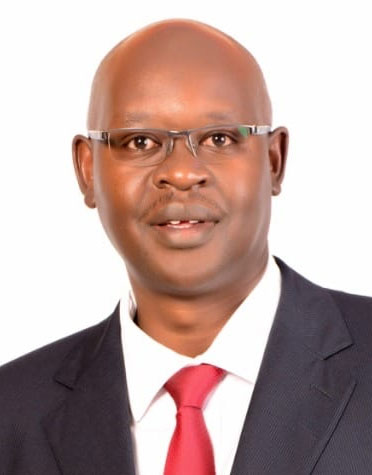 The Kenya National Chamber of Commerce & Industry (KNCCI) is registered as a not-for-profit private company limited by guarantee under the Companies Act Chapter 486 of the laws of Kenya. Before the promulgation of the Kenyan Constitution in August 2010, the KNCCI had its main operations at the head office in Nairobi with regional offices in the major towns in Kenya. However, after the promulgation of the constitution, the Chamber amended the legal instrument to establish a National Office and County Chamber's offices in all the 47 Counties. KNCCI advocates for the creation of a favorable commercial, trade and investment environment that supports enterprise expansion. The membership of KNCCI constitutes small, micro enterprises (SMEs), medium and large enterprises.
KNCCI works with other trade support institutions and chambers of commerce through the International Chamber of Commerce (ICC), the G77 Chambers of Commerce and Industry, Pan-African Chamber of Commerce and Industry (PACCI), World Chamber Federation (WCF), the Common Market for Eastern and Southern Africa (COMESA), East Africa Chamber of Commerce, Industry and Agriculture (EACCIA), the East Africa Business Council, among several others.
I am delighted Kenya will be hosting the Eastern Africa Food and Agriculture Processing expo in November 2022. The expo will be region's largest and most comprehensive trade Expo with a focus on agriculture, food and food processing.
Agriculture is one of the major key drivers of the economy of Kenya with the exports of tea and coffee being the major contributors. Grains and fruits such as mangoes, pineapples, passion fruit, oranges, water melon, pawpaw, avocado, and banana are also key in the agricultural sector in Kenya contributing to the exports of the country.
The Expo will provide an opportunity for SMEs in the food processing sector of the Kenyan economy in some key areas such as grain milling, sour milk production, ice cream and yoghurt production, beer production, biscuit production, production of fruit drinks, manufacturing of packaged cheese, and sugarcane crushing.
I take this opportunity to invite all SMEs across the country to be part of the expo to benefit from numerous investment and partnership opportunities which will be provided by the international investors who will be present.
There will also be an ideal opportunity to purchase a variety of machinery that will enable the SMEs in the named sectors to elevate their businesses to the next level.